What are the qualities of a good software programmer? This is an interesting question to ask yourself since it makes you reflect on the craft of software development. Here are some talents that you should look out for if you want to find a good programmer to add to your programming team.
Qualities of an effective software programmer
Impressive technical skills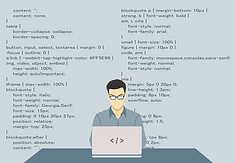 One mistake that most people who are looking for programmers make is that they hire using a checklist of requirements. Instead of sticking to the demands in the list it's an excellent idea to have a bigger pictured. For instance, look for programmers that have worked mostly in ancient language but have added a new language to their certifications recently. They are the perfect fit because their years of experience in programming give them an edge over other candidates.
Ability to learn
Technology is ever changing meaning that the skills and abilities that a programmer is equipped with now will likely be antiquated in a few years. It's necessary to find a developer who is interested in learning the latest trends or taking chances to continue education if prospects are available.
Debugging skills
Coding is the not the only job a programmer does. When software fails to work as expected, a programmer should get to the root of the problem as fast as possible and solve the issue efficiently. Instead of wasting a huge fraction of time trying to correct the software, look for a programmer who investigates his code carefully and does research about the issue until a solution is found.
Honor for deadlines
Most programming projects have deadlines that must be met. While it's important that managers should give sufficient time for the project to be completed, programmers should also work hard to show respect for deadlines. Before considering an applicant, it's important to find out if the candidate is willing to do everything possible to meet your deadlines.
Work environment match
Some programmers work well in complete silence while others can thrive in chaos. It is important to find out more about a workers preferences if you are looking to boost their creativity. Ensure that you are clear about your work environment upfront to avoid issues after you hire a programmer.
Passion for the job
While most programmers work from nine in the morning to five o'clock in the evening, most managers are looking for candidates who are willing in to put in more hours just to ensure that everything is working as expected. You can discover if a programmer has a passion for building servers, creating apps and much more during the interview. Asking about the candidate's hobbies will help you find top-shelf applicants.
A business mind
You can lose focus of the picture while trying to come up with one software. The perfect programmer has a business mind that let him move beyond his current application. He or she will come up with new ideas for new applications that can streamline operations and turn your business around.
It's an uphill task to find the appropriate programmer especially if you lack programming knowledge. One of the most efficient ways to improve your hiring experience is to include a member of your staff in the interviewing panel to help ask the questions that you won't know how to ask. Another important but most ignored way to improve the efficiency of a programmer is by providing him with an efficient programming laptop. You can get the right information here on which is the best and most suitable programming laptop for the various tasks that you will be allocating or expecting your programmers to undertake.